frontend/default/theme460/template/page/html/breadcrumbs.phtml
frontend/default/theme460/template/catalog/product/view.phtml
frontend/default/theme460/template/catalog/product/view/description.phtml
Подробности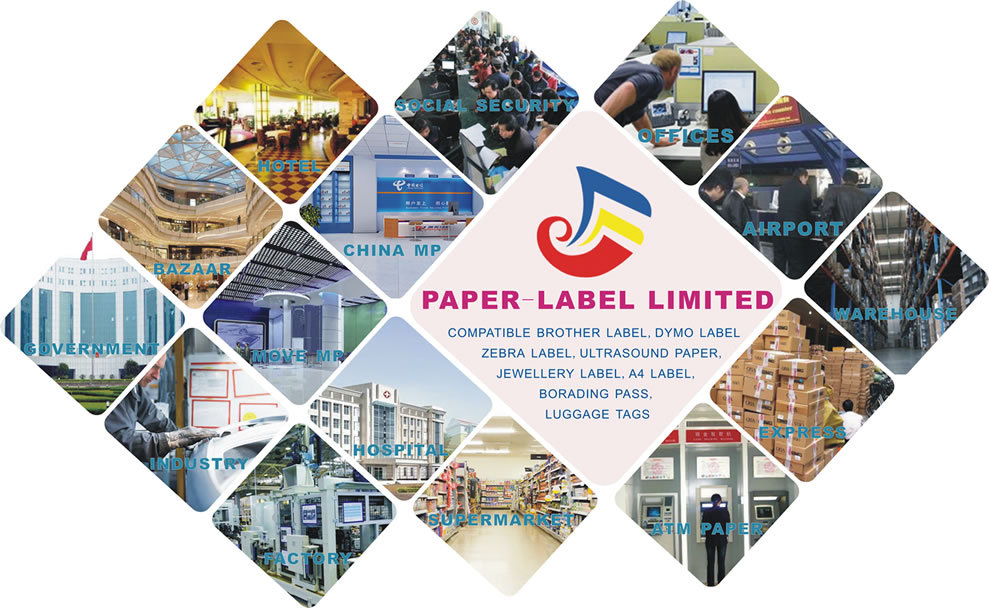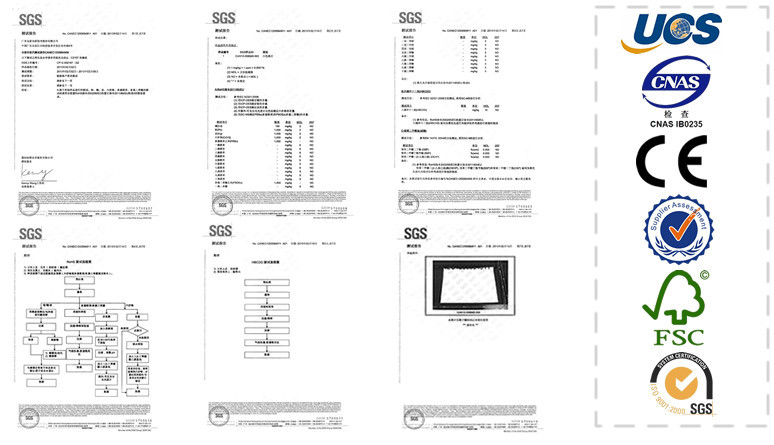 Brother Compatible Labels DK-11201

Dimensions: 29mm x 90mm

Quantity Labels:400 label per rolls


Product Code: DK-11201

100% Quality and Brother DK-11201 Compatibility guarentee!

Brother P-touch QL 1050,Brother P-touch QL 1050N,Brother P-touch QL 1060N,Brother P-touch QL 500,Brother P-touch QL 500A,Brother P-touch QL 500BS,Brother P-touch QL 500BW,Brother P-touch QL 550,Brother P-touch QL 560,Brother P-touch QL 560VP,Brother P-touch QL 570,Brother P-touch QL 580N,Brother P-touch QL 650TD
Partnumber Table for Compatible Brother Labels
| | | | |
| --- | --- | --- | --- |
| PART NUMBERS | SPECIFICATIONS | PART NUMBERS | SPECIFICATIONS |
| DK-11201/DK-201 | 29mm*90mm*400labels | DK-11221/DK-221 | 23mm*23mm*1000labels |
| DK-11202/DK-202 | 62mm*100mm*300labels | DK-11240/DK-240 | 102mm*51mm*600labels |
| DK-11203/DK-203 | 17mm*87mm*300labels | DK-11241/DK-241 | 102mm*152mm*200labels |
| DK-11204/DK-204 | 17mm*54mm*400labels | DK-22205/DK-205 | 62mm*30.48m Continuous |
| DK-11208/DK-208 | 38mm*90mm*400labels | DK-22210/DK-210 | 29mm*30.48m Continuous |
| DK-11209/DK-209 | 62mm*29mm*800labels | DK-22214/DK-214 | 12mm*30.48m Continuous |
| DK-11218/DK-218 | ø24mm*1000labels | DK-22223/DK-223 | 50mm*30.48m Continuous |
| DK-11219/DK-219 | ø12mm*1200labels | DK-22225/DK-225 | 38mm*30.48m Continuous |
| DK-11220/DK-220 | 39mm*48mm*620labels | DK-22243/DK-243 | 102mm*30.48m Continuous |

1.Individual Black Poly Bag to Prevent from Sun and Ensure A Longer Shelf Time;
2.100 Rolls per Outer Carton Box; Other Packaging Requirements is Acceptable;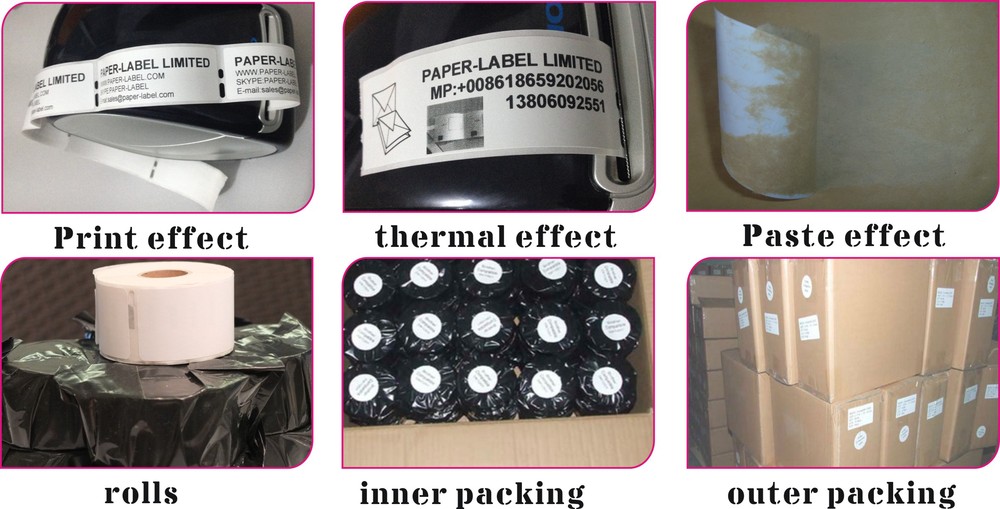 1. Paper label printing enterprises in South of China, with over 2 years of printing experiences. We ensure you high quality and competitive prices.
2. Professional OEM/ODM services.
3. Supply different sample photos FYR, will always find the similar one you prefer.
4. Your files will be 100% safe under NDA.
5. Strict quality control system to guarantee superior goods.
6. 10+2C rotary printing machines to print CMYK & Pantone colors together, at most 12 colors in one label.
7. Controlling of the cost and quality and delivery time to reach win-win cooperation.
8. Detailed photoes of every process to make customer feel safe.
9. Tracking the package everyday to make sure arrive in time.
10. 24/7 sales service & after-sale service.
welcome to PAPER-LABEL LIMITED . Our company has been in the business of self-adhesive and paper printing since 2012, as an experienced and professional printing factory with hardworking staff members. We serve all series of precision machines, printing or die-cutting all kinds of labels and business sheets, such as coated paper label: Price label, shipping label, indicate label, a4 label, weighing label, supermarket labels, office label; computer print label: DYMO and Brother compatible label, thermal adhesive label, die cutting label and silver PET label.luggage tags&boarding card thermal paper direct print.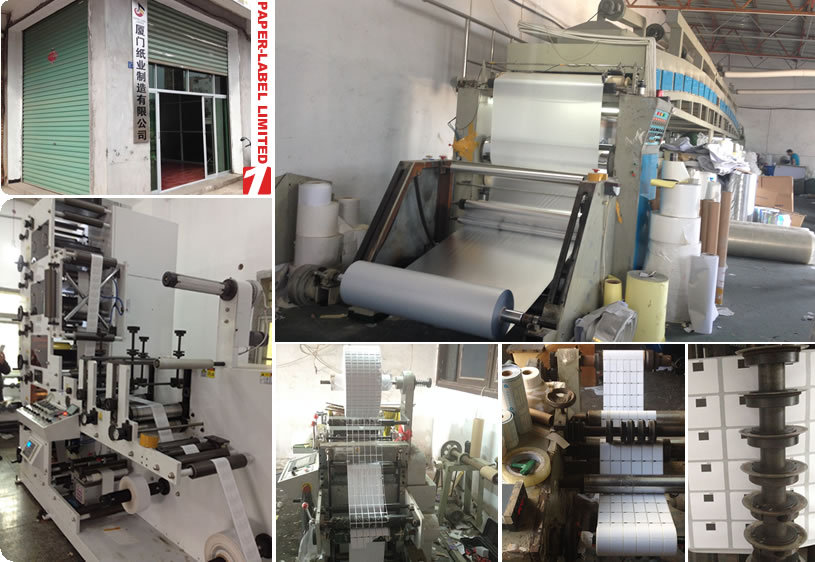 CAPACITY FOR KEY MACHINES

KEY DEVICES
Quantity
CAPACITY

Adhesive Composite Machine

1 set

Capacity: 70000 squre meters per day

Max Workable Width: 1.09m

Equals 2.8 million pcs bag tags per day

9 Color Rotary Printing Press

1 set

Production Capacity: 100 meters per minute

Max Workable Width: 280mm

Equals 500000 pcs Boarding Pass per day

4 Color Flexo Printing Press

1 set

Production Capacity: 70 meters per minute

Max Workable Width: 400 mm

Equals 400000 pcs bag tags per day

Slitting Machine

2 sets

Core Size: 76.2 mm (3")

Core Size: 25.4mm (1")
01.what's your production catalogue:
Hot sale :
Surface paper:cast -coated paper or semi-glossy back aper:white or yellow release paper Glue:hot melt or water base
other type if u are interested in pls send us e-mail.
02.Are u a manufactory?
Yes,we have been in producting professional sticker paper over 2 years from 2012.
03.What Information should i let u know if i want to get a quotation?-Surface Paper :Cast coated paper or Semi glossy paper or which and what's the gram?
-Back paper :white,blue,yellow release paper or glassine,what's the gram?
-Glue :Water based or Hot-melt glue?
04-Du u have stock products to sell?
No,We work on OEM orders, That means, size, material, quantity, decision, packing solution, etc will depend on your requests.
05. How many days will samples be finished? And How about cargo the delivery time
-Genenally 1-2days for samples collect.
-Within 14days after got your deposit .
06.Do u impact the finished products?
Yes,Each step of production and finished products will be camed out inspection by QC department before shipping
07. How do you ship the finished products?
-By Sea
-By air
-By Couriers,TNT,DHL,FEDEX,UPS,etc

PAPER-LABEL LIMITED
Xiamen paper-label Industrial Co.,LTD
------------------------------------------------------------------------------------------------------------------------------------------
Moblie: +0086 18805057662 |+0086 18959228823
Tel:+0086 0592-3335288 Fax:+0086 0592-6388300
Skype:paper-label
E-mail:sales@paper-label.com
website:www.paper-label.com
www.paper-label.en.alibaba.com
www.paper-label.cn
Office Address :Diligence Road 48# , Jimei District,Xiamen City,Fujian Province, China Zip:361012
Factory Address : No.90 Lin wei community, Shangtang, Guankou, Jimei District, Xiamen City,Fujian Province, China Zip:361015
------------------------------------------------------------------------------------------------------------------------------------------
frontend/default/theme460/template/catalog/product/view/attributes.phtml
frontend/base/default/template/catalog/product/view/additional.phtml
frontend/default/theme460/template/tag/list.phtml
Custom tab
Static CMS block displayed as additional tab.
You can insert any content here (text or HTML), e.g. info about returns and refunds.
frontend/default/theme460/template/catalog/product/list/upsell.phtml
frontend/default/theme460/template/catalog/msrp/popup.phtml
frontend/base/default/template/pagecache/cookie.phtml
frontend/default/theme460/template/newsletter/subscribe.phtml